Come Meet Our Hearing Healthcare Professionals at Cleartone Hearing Aid Services & Medina Hearing Aid Services
At Cleartone Hearing Aid Services & Medina Hearing Aid Services, we're committed to helping our patients improve their hearing and quality of life. Armed with the latest hearing loss treatments, we'll help you get back to doing what you love. Meet our team.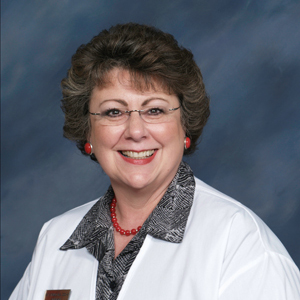 Pat Strnad
Pat Strnad is an Audiologist and co-owner of Cleartone Hearing Aid Services in Wooster, Ohio and Medina Hearing Aid Services in Medina, Ohio. In the hearing healthcare field since 1983, she has helped people from Wayne, Holmes, Medina and surrounding counties to maximize their hearing and assisted their families and friends with their communication needs.
Pat earned her Bachelor of Arts degree in Business Management at Malone College and her Master of Arts in Audiology at Kent State University. She externed at University Hospital in Cleveland and in an ENT office in Massillon, Ohio. While her practice focuses on the adult population, she also enjoys working with children four years of age and older.
Continuing education in the field of audiology is very important to Pat. She has been recognized by the American Academy of Audiology numerous times as a scholar for well exceeding the required continuing education hours. She is the past president of the Hearing Healthcare Alliance of Ohio, and is a fellow of the American Academy of Audiology.
She and her husband, Steve, an Audioprosthologist and co-owner of the business, have participated in medical missions. They have established an ongoing hearing clinic in northwestern Honduras which services a large portion of Honduras and Guatemala.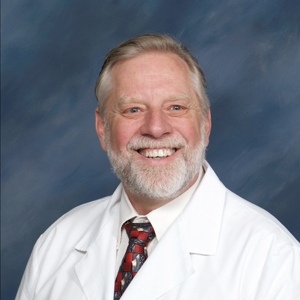 Steve Strnad
Steven Strnad is a Navy veteran with a BA from The University of Akron. Beginning in the hearing healthcare field in 1986 as a Hearing Instrument Specialist, Steve studied with the American Conference on Audioprosthology and in 1996 became an Audioprosthologist, with honors.
He and wife, Pat, own and operate two audiologic and hearing aid services, one in Wooster and the other in Medina, Ohio. Among his many achievements, Steve along with his wife, put in place a hearing healthcare system servicing all of Honduras, training native professionals and donating equipment to keep the services offered year-round.
Always at the cutting edge, Steve was the first in Wayne county to introduce digital technology. His offices are a referral source to University Hospital, the Cleveland Clinic, and Warren Otologic Group for cochlear implants. Steve has been a contributing member of the Hearing Healthcare Alliance of Ohio for more than 25 years.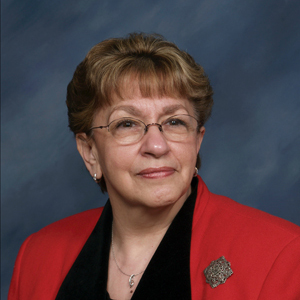 Dolores Rutter
Dolores Rutter, the front office coordinator in the Medina office, is a life long resident of Medina who was educated in the Buckeye School system. Her professional background includes performing as an administrative assistant and legal secretary for nearly 30 years.
She has completed numerous educational classes and seminars in order to remain refreshed and educated on subjects, including computer programs. She prides herself in her work and being able to reach out and help others. Her communication and organizational skills help to make the transition process to better hearing seamless and stress free for the patients.
What Is Audioprosthology?
Audioprosthology is an accredited professional academic program credentialed by the American Council on Education (ACE).
A certified audioprosthologist is educated in anatomy, physiology and neurophysiology of the human auditory system and the principles of psychoacoustics. Their expertise is in the assessment of a person's need for amplification and the fitting of hearing aids as necessary. They perform audiometric testing to assess the need for amplification for an individual, guide in selecting appropriate technologies, discuss corrective help, dispense corrective instrumentation, and perform follow up care as necessary to maintain proper operation of audioprosthetic devices. They also train and assist individuals in the use of equipment, make recommendations, and guide to help in the (re)habilitation process. They are trained in determining the need for medical referrals as necessary.
Founded in 1976, the ACA program was developed in response to a desire for advanced training for hearing instrument specialists.
2019 Chapter of the Year Award
Pat Strnad, audiologist and co-owner of Medina Hearing Aid and Cleartone Hearing Aid Service, was awarded with the 2019 Chapter of the Year Award by the International Hearing Society (IHS). Pat has been the president of the Hearing Healthcare Alliance of Ohio for the past four years, a state Chapter of IHS.
The 2019 Chapter of the Year Award recognizes the chapter that has made the most significant contributions to the profession through chapter development, advocacy, public relations, and meeting/educational initiatives. The Hearing Healthcare Alliance of Ohio is best recognized by its members for its sense of community and its commitment to advocacy. Pat has been dedicated in keeping members abreast of what is happening from a legislative and regulatory perspective, maintaining an active presence in policy and letting members know about update training opportunities.
Over the past year and a half Pat worked diligently with her board members to navigate a proposed licensing board merger with the audiology and speech pathology board, including securing two board seats for hearing aid specialists when originally none were proposed. Not only has the chapter built strong relationships with their new licensing board staff, but has successfully worked to change the licensing cycle to biennial licensing, and to decrease – and in some cases – eliminate a number of the fees associated with licensure.
Pat recommended that they update their website to the IHS platform, which allows members to access both chapter and IHS news through an easily navigated site, and they make great use of social media by using Facebook to post a variety of updates and news, and, this year, featured testimonial videos by several members about the importance of joining and belonging to the association. This forward-thinking association also uses technology to its advantage to maximize member engagement through its use of an email marketing system.
The chapter hosts two one-day educational seminars per year to provide an update on national and international happenings as well as educational seminars to enhance knowledge and skills of hearing healthcare individuals in Ohio. The chapter also takes part in the Mid-America Hearing Conference, a three state conference, each year – reinforcing their commitment to provide ample educational opportunities to Ohio's hearing healthcare providers.
Pat has recently given the President's gavel to her president-elect and is taking on the post of education chair.